I don't need much convincing in order to spend a few days under the warm sun's rays. In fact, many of us are probably already thinking about summer days which aren't quite that far in the future. However, I don't want to be a party pooper, but we still have several weeks of bipolar weather ahead. If you can't deal with Montreal's weather any longer and are currently looking to go on a trip for a few days, why not head to Florida? There are many Quebecers who visit that state, it's warm, lots of sightseeing to do and the beaches are great.
Although, Florida is fairly accessible by flight, the trip can also be done by car… I can confirm it'll be a long trip. However, if you're a group going to Florida, perhaps opting for a road trip might be cost efficient. Obviously you'd need time and patience but for the sake of spending a few days in warm weather isn't too much of a hassle…
photo credit: Maryanne Dupuis
photo credit: Maryanne Dupuis
The trip will take between 24 to 28 hours according from the location you're going and your departure point and also if there's traffic or not. Add a few breaks to that time for filling up the tank, eat, stretch your legs, bathroom breaks, etc. To help you guys out, here are some tips that might help you survive this road trip.
1— Have a killer playlist ready
It's all about the basics. A road trip without good music is the same as going to the movies without popcorn. Not as fun. Make a playlist with tunes you used to listen back in the day, an other with current songs and perhaps one with more upbeat tunes. With that ready, your time on the road will exponentially be more fun.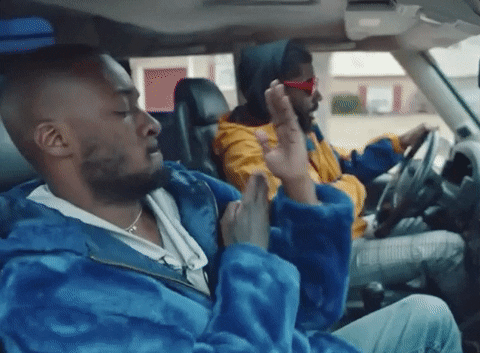 Source: Giphy
2— Everyone drives
The goal here isn't an driving endurance competition. It's normal to alternate drivers and therefore, time will go faster and have napping opportunities in the meantime.
3— Eat, eat, eat
I can probably say this is a hobby. It kills time, it's tasty and gives you the possibility to try new snacks which aren't available in Canada while stopping at the gas station.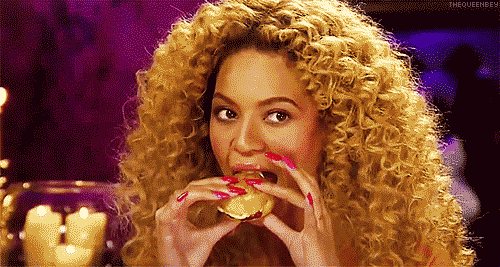 Source: Giphy
4— Wear your comfiest clothes
I don't have to tell you that wearing your high waist jeans that cuts your tummy in half is a grand idea. Leggings paired with a long and loose fitted top under a sweater is obviously a winning combination!
5— Stop along the way
This is optional but truly a good idea. During our drive back home, we decided to stop in Washington and it was indeed delightful. Great city that allows you to relax and cut your trip in half. I'd recommend to stay overnight if deemed possible.
Have fun on the road!